The Winnebago Journey - The Perfect Blend of Luxury and Comfort.
Inside the Winnebago Journey is designed for luxury travel and entertaining. This fully loaded coach features stylish, modern refinements from front to back, a flat floor with residential feel that is safe. Large open living space with premium amenities. 

The Systems in the Winnebago Journey are easy to access with the One Panel, One App. This Winnebago ConnectTM upgraded control panel provides an integrated and easy experience providing convenient access to all major coach systems on one panel or your phone, intuitive and ease of use of controls all in one app.
Winnebago Journey Interior Fabric and Wood Cabinet Options
Winnebago Journey Interior | Choose from Two Fabric Collections, Flooring and Wood Cabinet Finishes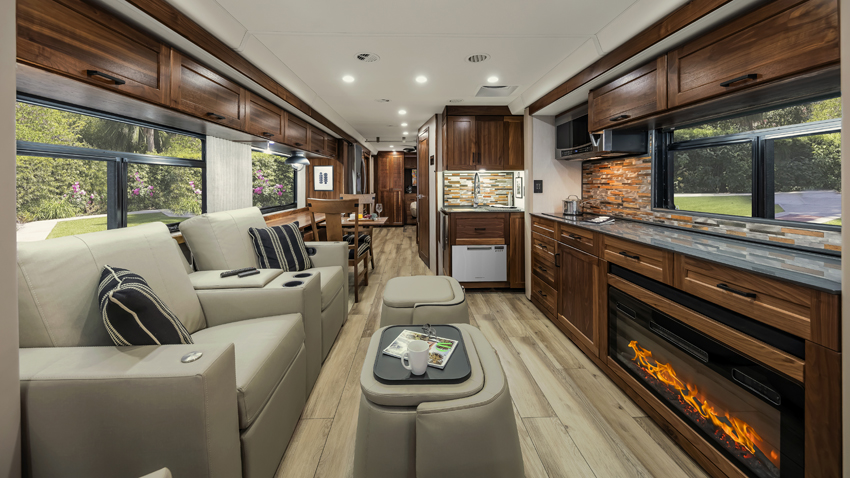 Winnebago Journey Hewing Interior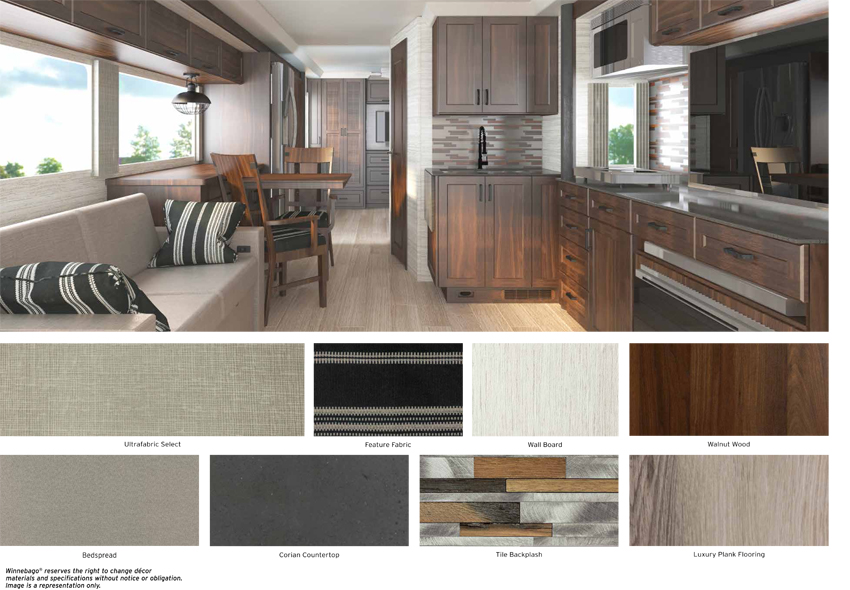 Winnebago Journey Laurel Interior