Winnebago Journey Exterior Options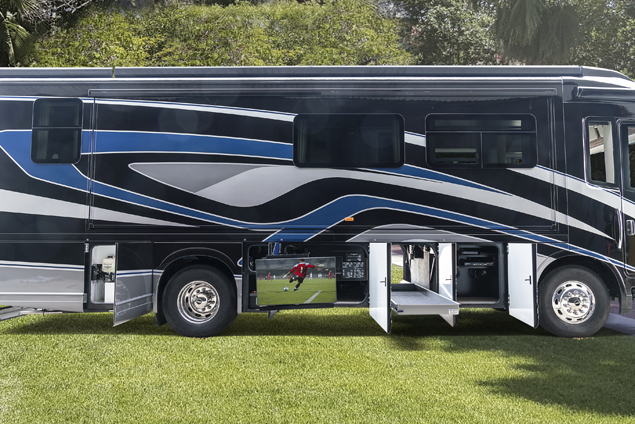 With 6 Different Exterior Full Body Paint Options, you will find the exterior appearance you are looking for! 
The Winnebago Journey's Exterior is wrapped with the Sikkens premium high-gloss enhanced paint finish and is available in 6 exterior options. These exterior full body paint options include: the Autumn Sage Exterior with a gray body and green highlights, the Black Cherry Exterior with a black and tan body and cherry colored highlights, the Midnight Exterior with a black and gray body with blue highlights, the Mojave Dusk Exterior with a black and beige exterior and tan highlights,  the Sunlit Exterior with a cream and gray exterior with sun yellow highlights and the Steel Grey exterior with a blue and cream exterior and darker blue highlights.
Winnebago Journey Exterior Options
Full-Body Paint

Winnebago Journey Autumn Sage Exterior

Winnebago Journey Black Cherry Exterior

Winnebago Journey Midnight Exterior

Winnebago Journey Mojave Dusk Exterior

Winnebago Journey Steel Grey Exterior

Winnebago Journey Sunlit Exterior