Winnebago Journey Floorplans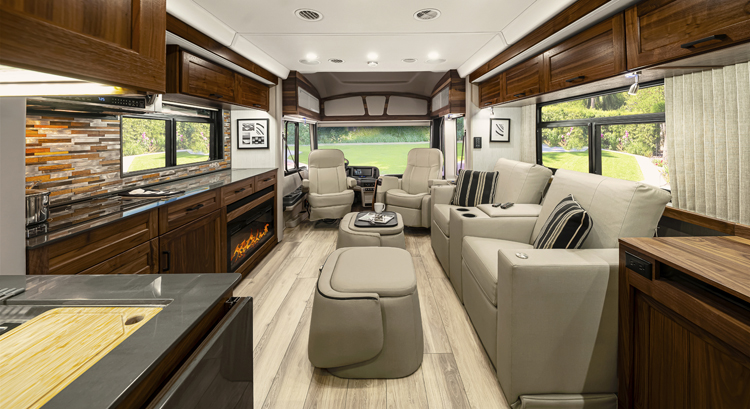 The Winnebago Journey is now available in 3 Floorplans offering expansive layouts with elegant touches!
Winnebago Journey Floorplans|Specifications
The Winnebago Journey is available in 3 floorplans each designed with luxury in mind. They each were built with Winnebago's industry leading quality and comfort in mind. The 34N floorplan is the smallest of the 3 and includes 3 Slideouts measuring at 35'6" in length. The 36K floorplan also includes 3 slideouts, a large bath with double vanity and measures in at 37' 9" in length. Finally the largest of the Winnebago Journey floorplans is the 40P measuring in at 41'4" in length . This floorplan features 4 slideout and a master bath and 1/2 guest bath.
Floorplans
Winnebago Journey 34N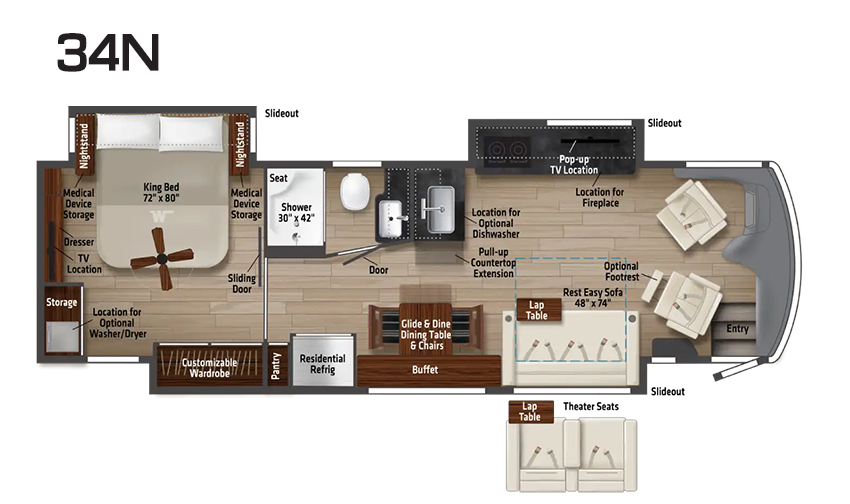 Winnebago Journey 36K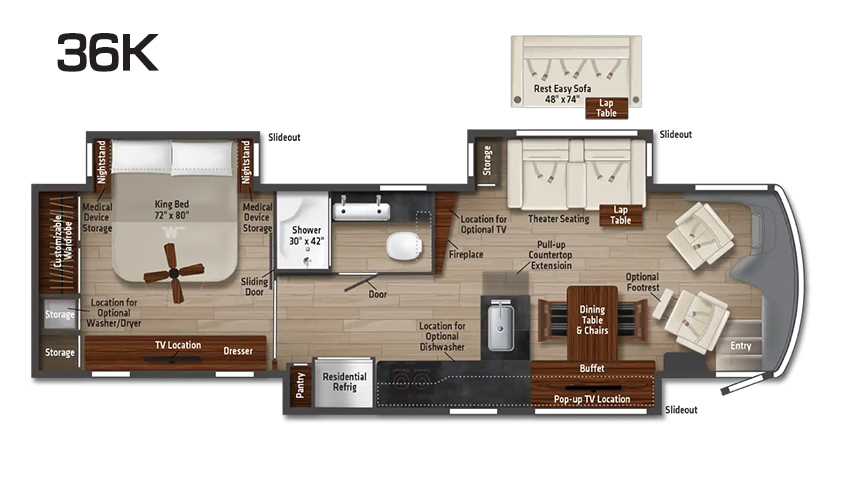 Winnebago Journey 40P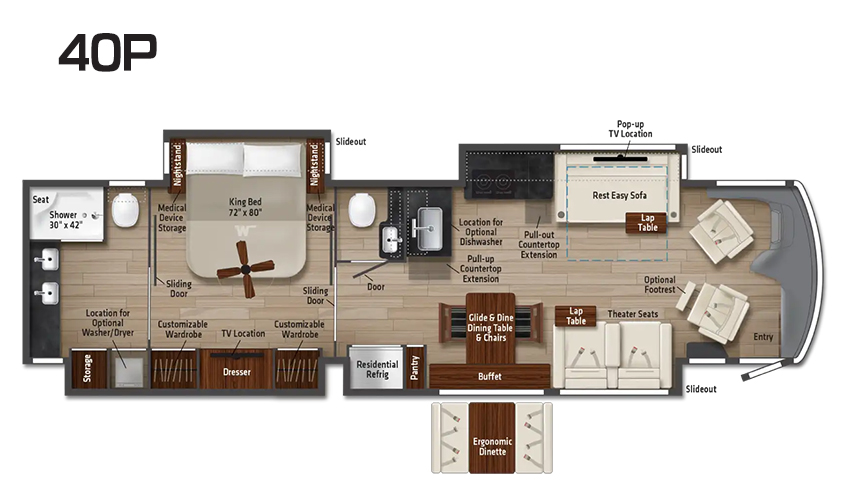 Specifications